SAFETY AND MAINTENACE
TIPS AND TEMPLATES
Explore our different resources aimed to enhance your means of managing safety, maintenance, and operations in your attraction. All materials have been designed based on preferred practice used by our industry experts.
Best practice guidelines for Ride and Attractions Safety
If you are a safety, maintenance or operations professional working within the ride and attractions industry, this book could be for you. Join Mobaro and a group of well-versed attraction industry professionals in talks about safety, maintenance and operations.
3 STEPS FOR PREPARING SAFETY, MAINTENANCE & OPERATIONS
Reopening after a winter season or preparing high season operations takes immense planning and a strong team effort for any amusement park, water park or any other attraction operating seasonally.
Operational and use risk assessment template
Here is a typical (basic) example of a template that could be used to record an OURA's elements. An OURA can often be expanded as it matures to include business impact on results and financial considerations.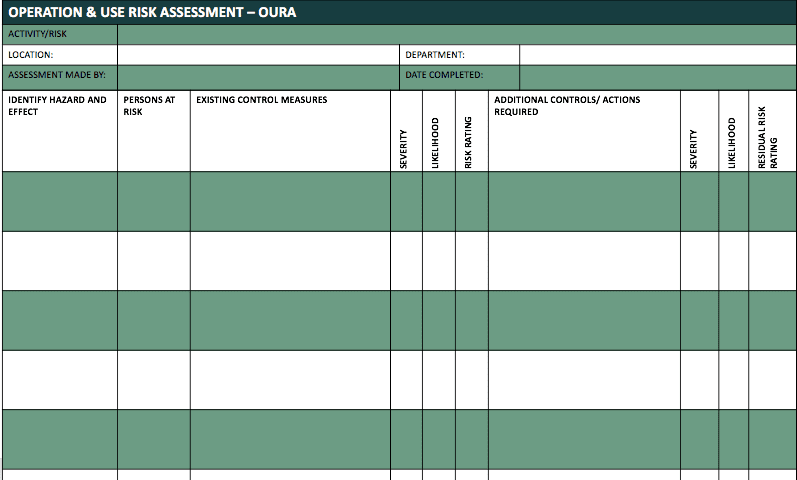 Download the template now
Please provide your details below so we can send you the risk assessment template.
Good practice lockout procedures
Performing maintenance checks on e.g. a rollercoaster involves a certain degree of risk. 
Mobaro's David Bromilow put together a document with some important notes on good practice for locking out the ride before performing checks.