At Mobaro we enable our clients to take accurate and reliable measures in offering safe and secure experiences to their guests. We are privileged to serve more than 140 visitor attractions and below you will find a section of them:
Our main purpose is to enable our clients in living up to their duty of care thus welcoming guests in safe, well-maintained and secure surroundings. As well as offering employees a safe work environment.
Effectively handle all routines for safety, maintenance and operations of rides, exhibitions and facilities.
Keeping enclosures and facilities well-maintained and guest as well as animals safe is easier with Mobaro.
Strengthen communication and task management behind the curtain so the show can go on. Every night.
Upgrade your ski lift inspection method with a powerful tool that gives you the best overview.
Manage crowd safety and security procedures from small venues to festivals and everything in between.
Easily manage security, safety and operation of arenas before, during and after sporting events.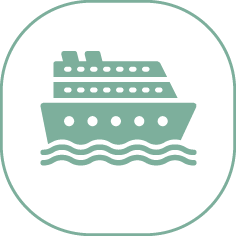 Take care of guest safety, F&B inspections, accommodations standards and retail in one platform.
Get a complete overview of equipment status and take action on fundamental gym safety routines.
How Drayton Manor benefits from Mobaro
At Drayton Manor their extensive safety and maintenance regimes needed a new framework. Going digital was an important step  toward an easier and more effective way of securing crucial routines behind the scenes at the theme park.
Fantasilandia in Chile took on the Mobaro solution with full force from day one. 
From the outset, the iconic waterpark Aquaventure in Dubai realised the value of their Mobaro solution. In this video you'll get a glimpse of how the various team members benefit from using the system.