OF SAFETY, MAINTENANCE AND OPERATIONS
At Mobaro we enable your Theme Park, Waterpark, Zoo, FEC, Museum or any other visitor attraction to offer your guests safe and secure, high-quality experiences.
WHAT CLIENTS HAVE ACHIEVED
UP TO 75% INCREASE IN
QUALITY OF INSPECTIONS
CONSISTENCY LEVEL
OF UP TO 95%
UP TO 30% INCREASE
IN RIDER TROUGHPUT
ONE PLATFORM. ANY PROCESS.
Our CMMS and its core of digital checklists and task management will enhance essential routines in areas like Ride Maintenance & Safety, Health & Safety, Operations, Food & Beverage and Retail. And with RideOps your ride operations will become an integral part of the daily routines in your attraction by feeding ride cycle data, queue time and downtime occurences.
Parques Temáticos
Obtenga más información acerca de lo que ofrecemos a nuestros clientes, en sus centros de entretenimiento
Parques Acuáticos
Vea como aportamos valor a nuestros clientes del sector acuático
CEFs
Obtenga más información acerca podemos ofrecer a su Centro de Entretenimiento Familiar
CONOCE A ALGUNOS DE NUESTROS CLIENTES
Videos de Casos de Clientes
"We observe that Mobaro has helped increase operational efficiency, increase safety and reliability, and also has saved an estimated 100.000 sheets of paper a year. Parks looking to go digital should look no further and connect with Mobaro as your one-stop-shop service provider."
Ryan Pacheco
Sr. Manager - Ride & Attractions
"We had been looking to go to a paperless inspection system for several years to enhance our inspection process. After talking to Mobaro about the functions we wanted we quickly realized that they could incorporate everything we wanted."
Craig Clover
Rides Maintenance Manager
PortAventura World does not want to adapt a "standard market software" to our very specific and precise needs. Mobaro is a specialised company who knows the park industry well, which also means that the app is based on real field work and designed to be friendly from the workers' point of view.
Alfonso García
Technical Director
Working with the team from Mobaro has been absolutely amazing. They understand the operation. They understand our industry. And that is quite evident in the type of system that they have built. With the Mobaro app, with confidence we can say that our slides have been inspected to the highest level and that our guests can enjoy them to the 100% capacity that we can operate in
Bevan Alexander
Manager, Aquaventure
" With Mobaro we found a professional team, a product adapted to our needs, and a really flexible app and community. An app we can use in all of our theme parks, zoos and aquatic facilities."
Pierre Chanet
Safety and Maintenance Manager
"With Mobaro we enjoy timely and adequate maintenance of our attractions. It provides easier scheduling and tracking of maintenance and tasks across our 5 parks. And the best thing is the real-time overview of the operational status of our attractions."
Jörg Vogt
Karls Erlebnisdorf
I would certainly recommend Mobaro. It's the hub and foundation of our operations. We use Mobaro for all departments when we are in season: Pre-opening of slides, incidents, work orders and pre-inspections. It keeps staff organized. Communication is faster and effective with the checklist assigning work orders to the respective departments.
Christina Hill
Park Manager, Cowabunga Bay Waterpark
Una plataforma. Cualquier planificación
En los sectores de ocio, deporte y entretenimiento, el duty of care es una noción central que describe las responsabilidades aumentadas que su compañía, como anfitriona y empleadora, debe tener en cuenta para garantizar un entorno seguro y en buenas condiciones. 
Sin embargo, puede ser extremadamente complicado y ocupar mucho tiempo el encargarse de detalles cruciales como son los: checks de mantenimiento, inspecciones de higiene, checks de alimentación y más. El CMMS de Mobaro le permite optimizar y mejorar el trabajo al combinar la gestión de tareas de checklists digitales, informes en tiempo real y más, todo ello en una única plataforma disponible para cualquier persona en su organización técnica.
Apoyando a profesionales del sector
Un proceso completo
que aumenta la calidad
El proceso ofrecido por Mobaro garantiza que la digitalización de la seguridad, mantenimiento y operaciones se lleve a cabo de forma correcta y completa. Esto consiste de tres pasos principales.
Nuestro equipo de especialistas en implementación visita su parque y analiza los checklists, materiales de apoyo, procedimientos y tareas ya existentes.
En cooperación con usted, creamos una versión optimizada de su régimen de seguridad y mantenimiento disponible en la plataforma Mobaro.
Con la estructura y el contenido establecidos en el sistema, visitamos sus instalaciones para implementar Mobaro, entrenar al personal y poner en marcha su nueva solución.
Sectores en los que trabajamos
Una colaboración duradera
en busca de la relevancia en la industria
Mobaro ofrece un servicio de software y consultoría a las industrias del Ocio, Deporte y Entretenimiento para cuidar de manera efectiva de la seguridad, el mantenimiento y los procedimientos operativos. Con más de 40 años de experiencia prestando soluciones de seguridad, le apoyaremos a usted y a sus compañeros para ofrecer experiencias seguras y agradables a sus invitados.
Visit booth #A-625 for a tour of the basic and advanced features of the platform. We will showcase the system, answer your individual questions and
Read More »
Last December, Motiongate Dubai challenged their ride operations team for an experiment. The goal was to see just how much they could out-perform the results
Read More »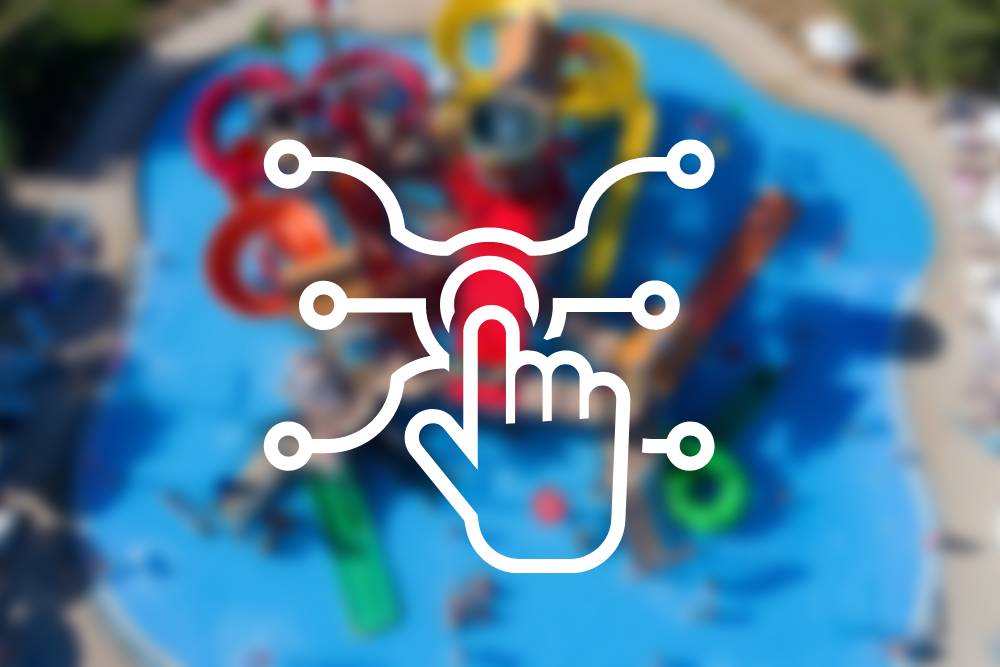 Waterparks have come a long way over the years, evolving from simple water slides and pools to expansive, state-of-the-art aquatic amusement parks with thrilling rides,
Read More »