Mobaro facilita la organización y producción de eventos al mismo tiempo que optimiza los procedimientos de seguridad.
Del control de la seguridad al control del micrófono
Getting all the details in place before the show starts takes immense structure, clear roles and great team effort. In Mobaro, venue management and concert production has a new best friend that will help you and your crews take care of everything from safety to music.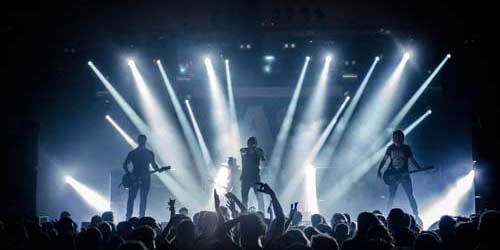 Seguridad de la audiencia y gestión de instalaciones

Planes de evacuación

Control de alarmas

Controles de backline y producción

Controles FOH

Informes de incidentes/primeros auxilios
Gestión de seguridad de masas y de lugar

Cumplimiento de catering / alimentación y bebidas / retail

Control de vallado y puertas

Controles de backline y FOH

Controles de vestuarios y campings

Informes de incidentes/primeros auxilios