Mobaro at IAAPA Expo Europe: Booth #2218
Focus on safety has never been more important and Mobaro is committed to supporting the international amusement industry in creating the most efficient maintenance, safety and operations program imaginable. Since we last shook hands at IAAPA, the platform has been enhanced to facilitate even stronger integrated workflows.
More than 150 visitor attractions are now part of the Mobaro family and many more are being implemented this minute or on their way to signing up. Is your park next?
The Mobaro Experience
Visit booth #2218 for a tour of the basic and advanced features of the CMMS. We will showcase the system, answer your individual questions and demonstrate how and why Mobaro can be a great fit for your maintenance, safety and operations needs – regardless of the size of your site.
Ride Safety, Maintenance & Operations
Water Park operations
Water quality and plant maintenance
F&B and Retail
Toilets / hygiene team
Food service / regulatory checks
Show arena and theatre management
Zoological operations
Safety & Security teams
Life safety systems
Facility management
Vehicle / fleet management
Meet the team at booth #2218
The crew will be there to meet and greet clients, partners and anyone with a desire to discuss the present and future of safety, maintenance and operations. Find us at booth #2218 and learn why more than 150 visitor attractions are using Mobaro for insights, planning, inspections, work orders, ridership and more.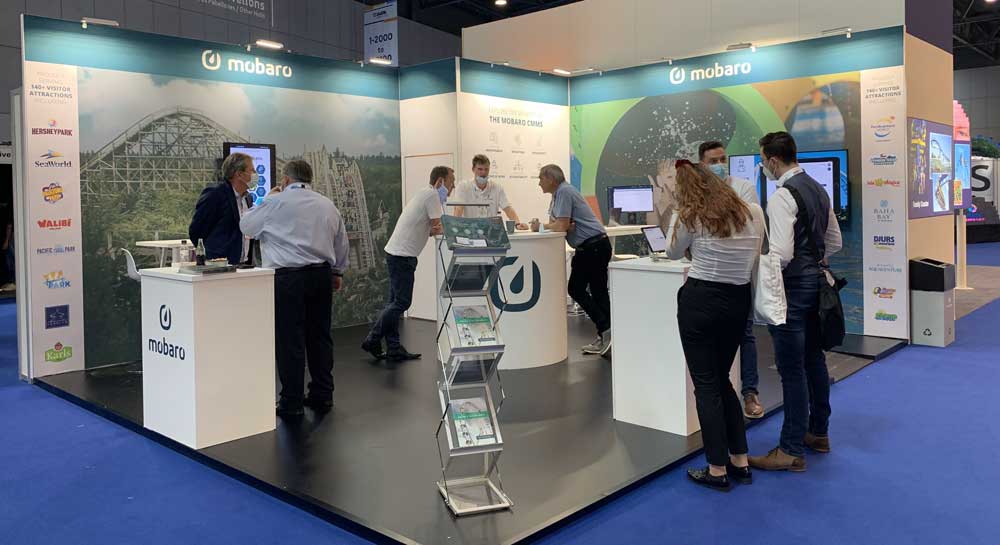 So what we have been up to since last expo?
We are working tirelessly on analysing and adjusting the platform to make sure that it keeps being the best fit for our clients. Below are some of the great additions we have launched.
RideOps is the new tool your theme park operators and management need to access and transmit live information from ride activity. It lets you capture important operational metrics from the ride in order to operate to a safe, efficient and cost-effective standard.
With the introduction of Advanced Compliance Management (ACM), we add a new dimension to the Mobaro platform. Several control mechanisms have been developed, which enable users to reach new levels of accuracy and reliability in safety, maintenance and operations processes.
A range of our clients are utilising the public API to develop integrations for other software environments bringing  cross-connected value to the business. Swing by the booth and learn how they are e.g. advancing their reporting setup or make intelligent connection to ERP or booking.
As tradition has it, we offer a good time at expos. We are excited to welcome back the good old Mobeero at #2218.
We have been busy listening to our clients and adjusting the platform. This is why we have added numerous major and minor adjustments and features that strengthens the ease of use and overall power.
So, do remember to stop by booth #2218 for a beer and a talk about how we can enable your attraction to take even better care of safety, maintenance and operations.