OF SAFETY, MAINTENANCE AND OPERATIONS
At Mobaro we enable your Theme Park, Waterpark, Zoo, FEC, Museum or any other visitor attraction to offer your guests safe and secure, high-quality experiences.
WHAT CLIENTS HAVE ACHIEVED
UP TO 75% INCREASE IN
QUALITY OF INSPECTIONS
CONSISTENCY LEVEL
OF UP TO 95%
UP TO 30% INCREASE
IN RIDER TROUGHPUT
ONE PLATFORM. ANY PROCESS.
Our CMMS and its core of digital checklists and task management will enhance essential routines in areas like Ride Maintenance & Safety, Health & Safety, Operations, Food & Beverage and Retail. And with RideOps your ride operations will become an integral part of the daily routines in your attraction by feeding ride cycle data, queue time and downtime occurences.
Theme Parks
Learn more about what we offer our amusement and theme park clients
Water Parks
See how we add value to our aquatic attraction clients
FECs
Learn what we can offer your family entertainment centres
"We observe that Mobaro has helped increase operational efficiency, increase safety and reliability, and also has saved an estimated 100.000 sheets of paper a year. Parks looking to go digital should look no further and connect with Mobaro as your one-stop-shop service provider."
Ryan Pacheco
Sr. Manager - Ride & Attractions
"We had been looking to go to a paperless inspection system for several years to enhance our inspection process. After talking to Mobaro about the functions we wanted we quickly realized that they could incorporate everything we wanted."
Craig Clover
Rides Maintenance Manager
PortAventura World does not want to adapt a "standard market software" to our very specific and precise needs. Mobaro is a specialised company who knows the park industry well, which also means that the app is based on real field work and designed to be friendly from the workers' point of view.
Alfonso García
Technical Director
Working with the team from Mobaro has been absolutely amazing. They understand the operation. They understand our industry. And that is quite evident in the type of system that they have built. With the Mobaro app, with confidence we can say that our slides have been inspected to the highest level and that our guests can enjoy them to the 100% capacity that we can operate in
Bevan Alexander
Manager, Aquaventure
" With Mobaro we found a professional team, a product adapted to our needs, and a really flexible app and community. An app we can use in all of our theme parks, zoos and aquatic facilities."
Pierre Chanet
Safety and Maintenance Manager
"With Mobaro we enjoy timely and adequate maintenance of our attractions. It provides easier scheduling and tracking of maintenance and tasks across our 5 parks. And the best thing is the real-time overview of the operational status of our attractions."
Jörg Vogt
Karls Erlebnisdorf
I would certainly recommend Mobaro. It's the hub and foundation of our operations. We use Mobaro for all departments when we are in season: Pre-opening of slides, incidents, work orders and pre-inspections. It keeps staff organized. Communication is faster and effective with the checklist assigning work orders to the respective departments.
Christina Hill
Park Manager, Cowabunga Bay Waterpark
one platform. Any routine
Supporting your duty of care
In leisure, sport and entertainment, duty of care is a central notion that describes the enhanced responsibility of your company as a host and employer to ensure safe and well-maintained surroundings. 
However, it can be extremely complicated and time-consuming to take care of crucial details, like maintenance checks, hygiene inspections, food & beverage checks and more. The Mobaro CMMS let's you optimise and enhance work by combining digital checklists task management, realtime reporting and more into one main platform for anyone in your technical organisation.
Industry professionals supported
A turnkey process
that enhances quality
The Mobaro Process is your guarantee that the digitalization of your safety, maintenance and operations is done properly and thoroughly. It consists of three main steps.
Our team of implementation specialists visits your park and analyse the checklists, support materials, routines and tasks already in place.
In cooperation with you, we create an optimised version of your safety and maintenance regime ready for the Mobaro platform.
With the structure and content in place in the system, we visit your facility to implement Mobaro, train staff and kick off your new solution.
A longstanding collaboration for industry relevance
Mobaro offers the Leisure, Sport and Entertainment industry a software and consultancy service to effectively take care of safety, maintenance and operational procedures. With more than 40 years of experience in providing proven safety solutions, we will effectively support you and your colleagues in offering your guests safe and enjoyable experiences.
Visit booth #A-625 for a tour of the basic and advanced features of the platform. We will showcase the system, answer your individual questions and
Read More »
Last December, Motiongate Dubai challenged their ride operations team for an experiment. The goal was to see just how much they could out-perform the results
Read More »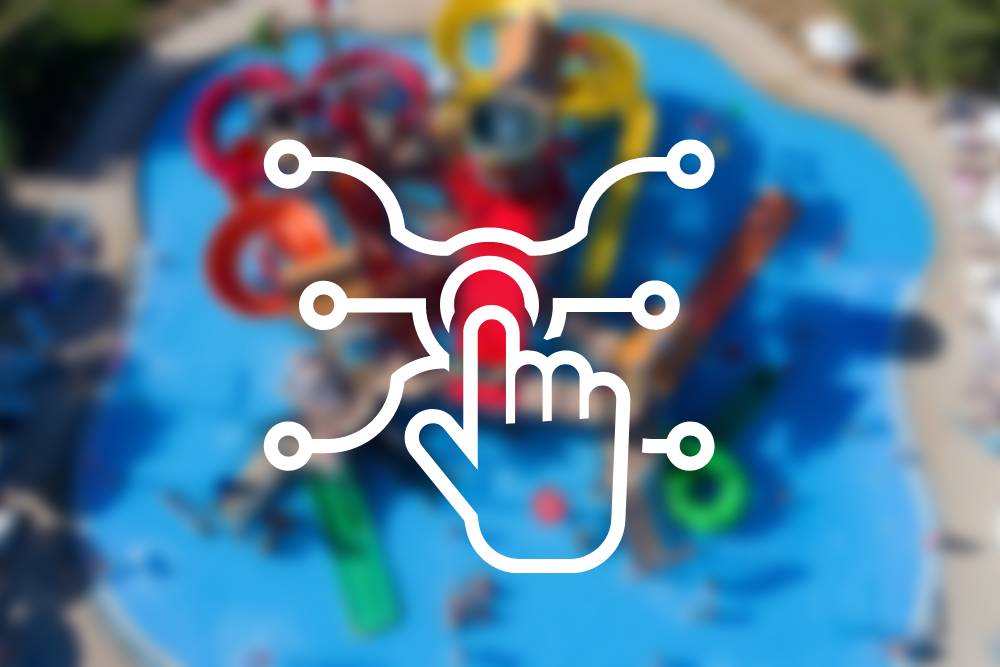 Waterparks have come a long way over the years, evolving from simple water slides and pools to expansive, state-of-the-art aquatic amusement parks with thrilling rides,
Read More »